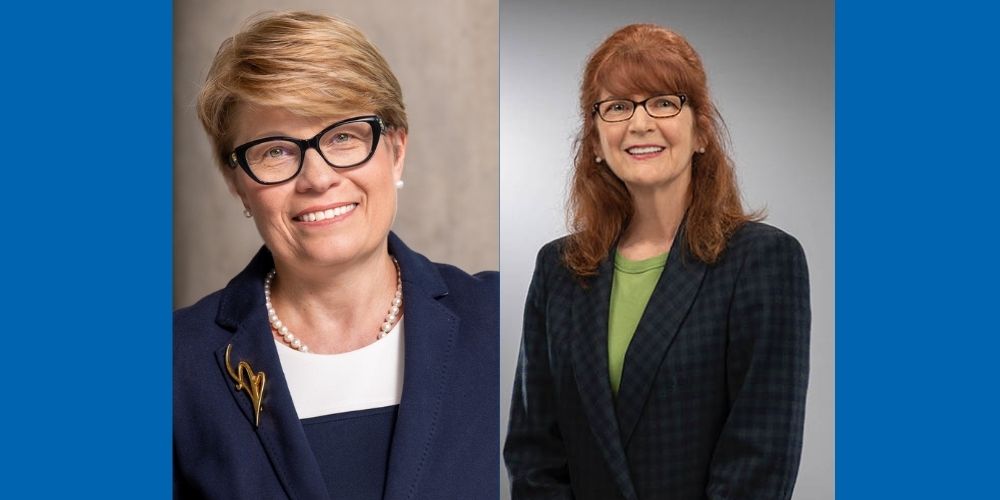 The health care industry is evolving, becoming increasingly reliant on telehealth and health informatics. The University of Texas at Arlington is evolving right alongside it.
The College of Nursing and Health Innovation's (COHNI) new postbaccalaureate graduate certificate in health care informatics aims to train students early in their careers on the value of health care data, how to gather it and how to make informed decisions with it.
"Health informatics has become a very important discipline in the past few years with the full transition to electronic health records across the health care industry," said Gabriela Wilson, professor of kinesiology and co-director of UTA's Multi-Interprofessional Center for Health Informatics (MICHI). "As educators, we need to be intentional and start training our students early on, as it's much harder to do it while they are already in their clinical fields."
The health care workforce has had trouble keeping up with and understanding how to take full advantage of the medical data being captured digitally through health information systems, Wilson said.
"Our programs here at UTA are trying to go beyond just capturing the data, analyzing it and presenting it," she said. "We want to understand what the root cause is of various problems the data reveals and equip our students with the necessary skills that would allow them to come up with solutions to fix those problems."
The postbaccalaureate graduate health care informatics certificate consists of four courses that can be completed in as little as two semesters:
Principles of Healthcare Informatics
Healthcare Data Management and Analytics
Health Information Systems Management
Social Determinants of Health and Healthcare Informatics
"Some students may want to be on the analytics side. Others may want to be on the clinical decision support side. There is a broad spectrum of what they can do," said Mari Tietze, the Myrna R. Pickard endowed professor at CONHI and an affiliate of MICHI. "But the bottom line is patient safety and quality. That has to be at the core of what they want to do."
The certificate is designed for students who have earned their bachelor's degrees. Those interested in adding it to their degree plan should email [email protected].
Visit the postbaccalaureate graduate certificate in health care informatics website for more information.
link