The current action by Intel, which has indicated that it will reduce staff compensation, is likely to prevent layoffs. The tech sector has experienced widespread layoffs during the past six months.
Apple is now the only significant company that has so far managed to avoid layoffs among the major tech businesses, all of which have done so to reduce expenses. To avoid taking drastic measures to downsize the staff, the corporation did lower CEO Tim Cook's remuneration by 40%. Although Intel currently appears to be moving in the same way, this will have an effect on personnel at all levels.
Tech business is to slash CEO Pat Gelsinger's basic compensation by 25%, while the salaries of his executive leadership team would be lowered by 15%. The salaries of senior managers will be cut by 10%, while those of mid-level managers who get paid will be cut by 5%.
While Intel's action may be discouraging to some, it may be necessary to avert huge layoffs. To reduce expenses, several businesses have announced layoffs. Intel has chosen a different strategy to avoid eliminating thousands of employees. According to the company's statement to Bloomberg, the chip producer is saving money for the next initiatives and preparing for the coming economic slump. It is unknown if the salary drop will last until the end of 2023 or just a few short months.
According to reports, the corporation has also decreased its 401(k) matching scheme from 5% to 2.5%. According to the individual with knowledge of the situation, Intel has also stopped giving merit raises and performance incentives every quarter.
According to a statement from Intel, "we've made various revisions to our 2023 employee pay and incentives programs as we continue to navigate macroeconomic challenges and try to cut expenses throughout the firm.These adjustments are intended to have a more substantial impact on our leadership population and will support the personnel and overall investments needed to expedite our transformation and realize our long-term vision.
The decision to cut expenses is understandable given that the firm reported reduced profit margins due to the PC market's poor development and sales decline. The rivalry is also now rather fierce, and it has been stated that Intel has lost some market share to competitors like AMD.
As was already noted, Intel is not the only IT Corporation aiming to lower employee salaries. Apple, one of the few computer businesses in the world to avoid widespread layoffs, reduced salary as well, but just for Tim Cook, the CEO of the company. According to reports, the CEO agreed to accept a compensation cut of more than 40% in 2023.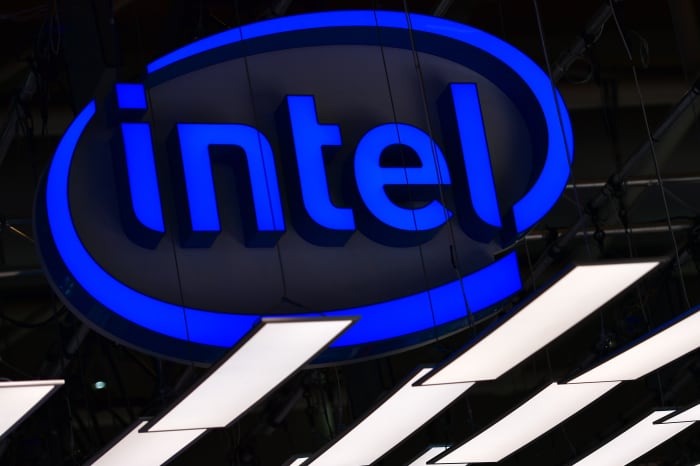 Tech job cuts in 2023
After a year in which several large-scale layoffs were announced by technology companies, 2023 isn't looking much better; in fact, it's off to a worse start than 2022. Big IT companies like Amazon, Oracle, Microsoft, Salesforce, and Facebook embarked on a hiring rush as a result of lockdowns during the outbreak that led to a software buying frenzy to enable remote work and a growth in e-commerce, but now they are seeing revenue declines. Cutting costs is not just happening at IT behemoths. The hypergrowth caused by the pandemic is currently hurting smaller IT organisations.
According to market research company Gartner, although corporate software and IT services are predicted to grow the fastest in 2023, overall IT expenditure is still only likely to expand little, with data center systems and communications services rising by less than 1%.  Meanwhile, a drop in hardware sales is anticipated. There are growing concerns about a recession as a result of ongoing supply chain problems, inflation, and the conflict in Ukraine.
According to data compiled by Layoffs, more employees at IT companies were let go in January than in any other month since the outbreak of the pandemic. For your information, the IT industry job loss tracker is available online. Employers in the IT sector together cut more than 150,000 positions in 2022; in just the first three weeks of 2023, that number rose to more than 30%.
A bright lining for technology professionals is that many of the layoffs involve non-technical workers, even though prominent major businesses like Amazon and Microsoft have already announced substantial employment cutbacks this year.  In truth, corporations have been increasing IT professional compensation due to a dearth of skilled tech personnel. According to consultant Janco In 2023, salaries for IT professionals might rise by 8%. This list of some of the most significant recent IT industry layoffs will be updated on a regular basis.
The majority of the job layoffs will take place later this month, according to Seattle-based internet giant Amazon, which said it will be firing more than 18,000 employees.  The story corroborated a Computerworld piece from December stating that Amazon layoffs were anticipated to reach 20,000 personnel across all levels. While numerous teams will be affected, the Amazon Stores and People, Experience, and Technology (PXT) departments will see the bulk of the job cutbacks.
San Francisco-based Salesforce said at the beginning of 2023 that as part of a reorganization plan, it will liquidate certain offices and lay off around 10% of its staff, or about 8,000 workers. 
The business said its restructuring plan called for charges between $1.4 billion and $2.1 billion in a statement with the US Securities and Exchange Commission (SEC), with up to $1 billion of those expenses being borne by the company in the fourth quarter of 2023.  Enterprise data management business Informatics stated in a statement with the US Securities and Exchange Commission that it intends to reduce its headcount by 7% through the first quarter of 2023.
According to the corporate filing, the move by Redwood City, California-based Informatics would result in nonrecurring expenses of between $25 million and $35 million in the form of cash outlays for staff transfer, notice period, severance payments, and employee benefits.  The business stated that it anticipates finishing the layoffs by the first quarter of 2023, but cautioned that there could be a few rare exceptions.
The robots division of Google's parent company, Alphabet, situated in Mountain View, California, Intrinsic AI, also announced layoffs, affecting around 40% of its personnel, or about 40 workers.  We decided to downsize due to changes in priorities and our longer-term strategic orientation. According to a statement from the firm, it will ensure that Intrinsic can continue to commit resources to our core objectives, including building our software and AI platform, integrating the recent strategic acquisitions of Vicarious and OSRC, and working with significant industry partners.
To brace for impending economic headwinds, ShareChat, an Indian social media firm sponsored by Google, announced it is letting go of 20% of its workers. After careful consideration and in light of the emerging market consensus that investor emotions would remain extremely cautious throughout this year, a spokeswoman stated, "The decision to lower labor expenses was decided.  Out of the company's about 2,200 employees, the change is anticipated to affect more than 400. The jobs and the precise number of employees impacted by the choice were not disclosed by the corporation.
The majority of IBM's infrastructure management division was spun off as a new company called Kyndryl in November 2021, and the company sold some of the assets of its Watson Health division in January 2022.  On the same day that IBM's Q4 2022 financial results were released, the company announced that 3,900 job roles, or 1.5% of its global workforce, were being eliminated.
CFO Jim Kavanaugh did not specifically refer to the job cuts during a conference call with analysts to discuss the results, but he made a vague allusion to the matter by acknowledging that the company would need to address some stranded costs in the early months of 2023, which would result in a "modest" charge of about $300 million.
edited and by proofread by nikita sharma

link