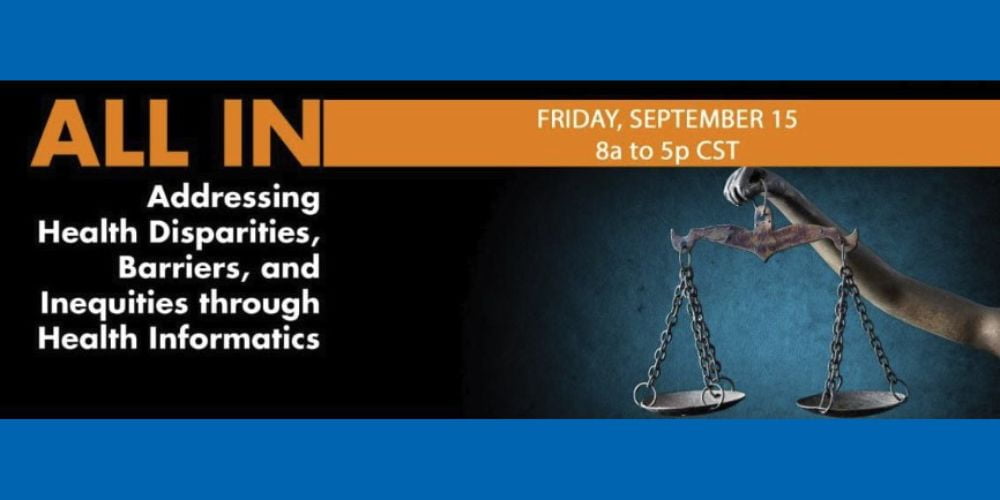 The University of Texas at Arlington, in conjunction with UTHealth Houston and UT Southwestern Medical Center, will host the third annual Texas Health Informatics Alliance (THIA) Conference at the UTHealth Houston Cooley Center on Friday, Sept. 15. This year's theme is "All In: Addressing Health Disparities, Barriers, and Inequities Through Health Informatics."
"Health informatics can be a powerful tool in addressing health disparities, barriers and inequities by facilitating the collection and analysis of data, improving access to care, enhancing patient engagement, customizing health care and reducing bias and discrimination," said Gabriela Wilson, professor of kinesiology and co-director of the UTA Multi-Interprofessional Center for Health Informatics. "We are so excited to showcase some of the most innovative initiatives addressing these issues across Texas."
The mission of THIA is to "build informatics ties across Texas through partnerships in the following areas: research, data, policy, education, standards and workforce development." Anyone with health informatics interests is invited to join the alliance and attend the conference. This includes researchers, developers, health professionals, information management professionals, data and information scientists and students.
"As a member of the conference planning committee, I truly look forward to hosting this year's conference on our campus in Houston," said Susan Fenton, associate professor and associate dean at McWilliams School of Biomedical Informatics at UTHealth Houston. "This year's conference addresses a critically important issue in the health care field, and I am eager to hear what solutions will be shared by my colleagues, fellow informatics professionals and students."
The conference will feature keynote speakers, presentations, a networking lunch, a poster session and a closing reception. The keynote speakers will be Eduardo Sanchez, chief medical officer for prevention for the American Heart Association, and Maria E. Fernández, the Lorne Bain Distinguished Professor in Public Health and Medicine and director of the Center for Health Promotion and Prevention Research at UTHealth Houston School of Public Health.
Registration for the conference is now open and closes Friday, Aug. 25.
link