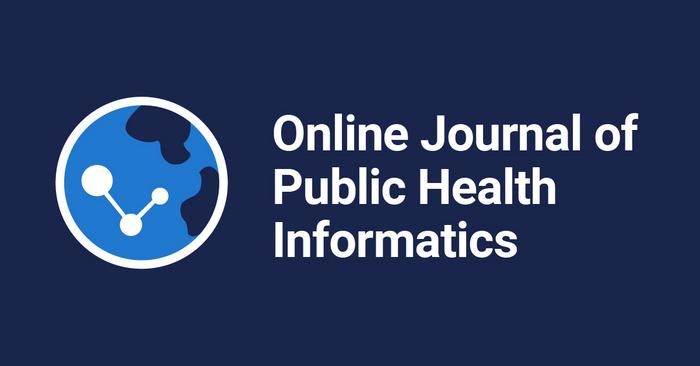 (Toronto July 19, 2023) Fully open access publisher JMIR Publications has acquired the Online Journal of Public Health Informatics (OJPHI), expanding its portfolio to 35 gold open access journals. This acquisition marks an open access milestone in JMIR Publications' continued mission to keep openness at the heart of what it does.
Indexed in PubMed Central, OJPHI has been delivering the latest developments in the emerging field of public health informatics since 2009. The journal publishes research articles, book reviews, technology reviews, working papers, interviews, commentaries, and handpicked student capstone projects. 
All OJPHI content and manuscript submissions are now available at ojphi.jmir.org. The journal will align to JMIR Publications' existing editorial policies and practices. 
OJPHI founder and Editor-in-Chief Edward Mensah is an Emeritus Associate Professor at the University of Illinois Chicago. Professor Mensah, who also co-founded and chaired the very first Public Health Informatics graduate program in the United States, writes in his editorial after migration to the JMIR platform, "Joining JMIR Publications, an established and top-notch publisher, positions OJPHI within a wider ecosystem of open-access biomedical and health informatics journals. We now have the facilities needed to reach out to a diverse group of authors and readers from universities, public health agencies, and policy makers in developed countries and the Global South. JMIR Publications provides us with the platform to improve the quality of the journal, article turnaround time, and become the public and population health informatics journal of choice by our stakeholders."
Gunther Eysenbach, founder of JMIR Publications, commented, "JMIR Publications is pleased to welcome OJPHI into our family of journals. The addition of the journal, with Professor Mensah at its helm as Editor-in-Chief, complements our existing portfolio and adds high-quality research publications and authors to the community, expanding our vision of advancing digital health and open science."
David Kim, Director of Partnerships and Open Access Research at JMIR Publications, stated, "OJPHI and JMIR Publications share in the vision that high-quality public health research should be openly available to all. JMIR Publications is very excited to welcome the OJPHI community and work together towards addressing some of our world's most pressing public health issues. We look forward to supporting the efforts of Professor Mensah and the excellent editorial board members as we collectively aspire for a happier and healthier world."
###
About the Online Journal of Public Health Informatics 
The official announcement from the OJPHI is available at https://ojphi.jmir.org/announcements/393. All published content from the OJPHI is available at https://ojphi.jmir.org/. This journal is double-blind peer reviewed.
About Professor Edward Mensah
Dr Edward Mensah is an Emeritus Associate Professor of Health Economics and Informatics, Health Policy and Administration Division, at the School of Public Health, University of Illinois Chicago (UIC). He is the Founding Director Emeritus of the graduate Public Health Informatics program at the UIC and a founding member of the Health Informatics and Information Technology session (HIIT) of the American Public Health Association (APHA). 
He has served as a subject matter expert in developing value propositions for public health informatics projects at the Centers for Disease Control and Prevention (CDC). Professor Mensah is also the founding editor of the OJPHI, a visiting professor (measurement of well-being) at the Department of Business Economics at the University of Lille (France), and an external examiner at the University of Cape Coast (Ghana).
He was the principal investigator of the federally funded Health Information Exchange program for the State of Illinois and has served as a visiting scholar in Economics at the University of Chicago. His areas of research include health economics and policy, public health informatics, health services research, and eHealth valuation. He has published over 35 articles in peer-reviewed journals.
About JMIR Publications
JMIR Publications is a leading, born-digital, open access publisher of 30+ academic journals and other innovative scientific communication products that focus on the intersection of health and technology. Its flagship journal, the Journal of Medical Internet Research, is the leading digital health journal globally in content breadth and visibility, and is the largest journal in the medical informatics field.
To learn more about JMIR Publications, please visit jmirpublications.com or connect with us via Twitter, LinkedIn, YouTube, Facebook, and Instagram.
Head office: 130 Queens Quay East, Unit 1100, Toronto, ON, M5A 0P6 Canada
Media contact: [email protected]
---
Disclaimer: AAAS and EurekAlert! are not responsible for the accuracy of news releases posted to EurekAlert! by contributing institutions or for the use of any information through the EurekAlert system.

link