As the world's population finds themself experiencing lifestyle changes, new technologies emerge and healthcare practices evolve. In addition, the finding of new diseases that threaten mankind's health highlights the growing need for qualified health professionals and their expertise. With that, health science has become a booming sector and is becoming an increasingly popular path to pursue among students. Read on to find out more about this field of study.
What is health science?
Health science encompasses an array of sub-disciplines that focus on applying science to health. The main objective of this field is to discover new information and technology to improve healthcare. As part of the healthcare industry, it studies medicine, nutrition, and other health-related issues to promote disease prevention, early detection, and early intervention.
What do you study in health science? 
Students enrolled in a health science course will be provided with a strong foundation in science and healthcare knowledge and acquire the skills required to succeed in this sector. A variety of core courses such as sociology, psychology, ethics and issues, and human anatomy are offered to ensure graduates are equipped with a broad knowledge of essential skills.
Why study health science?
a. Rising demand and lucrative salary
Health science is a flourishing field, especially at a time when outbreaks of diseases such as COVID-19 and monkeypox plague the world. Besides that, illnesses such as obesity and diabetes have become common issues due to the way food is produced and consumed. Hence, health science professionals are high in demand. They are also paid lucratively as the supply of healthcare talents is low due to the amount of time and money needed to pursue a health science course.
b. Extensive employment opportunities
As one of the fastest-growing sectors globally, the healthcare industry offers excellent graduate employability rates and job opportunities worldwide. With the rapid advancement of technology and the evolution of healthcare practices, there is a high demand for skilled professionals in this field. Thus, health science graduates do not have to worry as there is a wide range of career opportunities to pursue.
c. Job satisfaction
Studying health science would be a good choice for those who desire to make a difference in other people's lives. After graduating, one of the most rewarding aspects of working in the healthcare industry is that you will be privileged to positively impact people's lives by offering support as they go through health challenges.  
Image above: Photo by Павел Сорокин
Career paths for a health science graduate
1) Diagnostic services
Professionals working in diagnostic services conduct medical tests to provide patients with early detection and diagnosis for treatment. They follow strict instructions and proper procedures to ensure that tests are administered accurately. Thus, a person pursuing this pathway will receive training on using the appropriate types of equipment. 
Some common diagnostic careers include dental laboratory technician, EKG technician, pathologist, phlebotomist, radiology technician, and ultrasound technician.
2) Therapeutic services
Therapeutic services are a popular pathway in health science. Professionals in this area focus on providing patients with treatment and counselling to improve their well-being and health. Qualities such as good communication skills and critical thinking are required so that they can meet patients' needs effectively.
In the therapeutic services pathway, you can pursue a career as a certified nurse assistant (CNA), pharmacist, occupational therapist, paramedic, or respiratory therapist.
3) Health informatics
Professionals pursuing the health informatics pathway are responsible for managing patient information, financial information, and computer applications related to healthcare. They are known for demonstrating strong analytical skills with a solid background in the ins and outs of medical facilities and standard informatics systems.
This pathway includes careers like medical administrative assistant, health information technician, nurse manager, medical transcriptionist, and healthcare administrator.
4) Support services
Though often overlooked by patients, support services are the ones that keep healthcare facilities running. Professionals in this area are the silent forces behind the scenes that ensure other healthcare professionals can fulfil their obligations. They are organised and detail-oriented when completing their tasks.
A few examples of support services careers include dietary technician, biomedical equipment technician, medical librarian, hospital maintenance engineer, and central services technician.
5) Biotechnology research and development
Focused on science and math, the biotechnology research and development pathway is perfect for students who excel and are interested in these subjects. Professionals in this area work on discovering new information for advancements in science and technology to improve healthcare services.
This pathway includes professionals like toxicologists, biomedical engineers, forensic science technicians, cytotechnologists, and epidemiologists.
Health science jobs
1) Audiology technician
Audiology technicians support audiologists and otolaryngologists by performing simple hearing tests. Right after, audiologists will determine the severity of the patients' hearing loss or other hearing issues to suggest the best course of treatment.
2) Anaesthesia technician
Anaesthetic technicians are allied healthcare workers in charge of patient care by assisting with the administration of anaesthesia and monitoring patients' vital signs. They are highly trained and have an extensive understanding of anaesthesia techniques, instruments, dosages, and technology.
3) Biomedical equipment technician
Biomedical equipment technicians are responsible for installing and maintaining medical equipment such as patient monitors, ventilators, ultrasound equipment, and X-ray machines. They also test and calibrate equipment to identify parts that require replacement or repair. They often specialize in specific types of equipment based on which department or medical institution they are in.
4) Nurse practitioner (NP)
Nurse practitioners (NPs) are Advanced Practice Registered Nurses (APRNs) that have met advanced educational and clinical practice requirements. They are trained to assess patients' needs, interpret laboratory tests, diagnose diseases, formulate treatment plans, and prescribe medications.
5) Occupational therapy assistant
Occupational therapy assistants conduct activities with clients according to treatment plans formulated together with occupational therapists. They are responsible for monitoring and ensuring that the exercises are performed accurately, and providing encouragement to clients.
Some of them work with children by helping them with regular childhood activities, while some work with students who face learning disabilities, behavioural problems, Down syndrome and more. Besides that, they also help adults deal with and recover from traumatic injuries, diseases, and other health problems.
6) Physical therapy assistant
Physical therapy assistants aid therapists in treating patients who suffer from injuries, disabilities and other health conditions. After obtaining the relevant data, they collaborate with physical therapists in developing treatment plans to help patients improve mobility, manage pain, and restore function. Other than that, they also provide services to individuals who want to pursue a healthier lifestyle to prevent health issues in the future.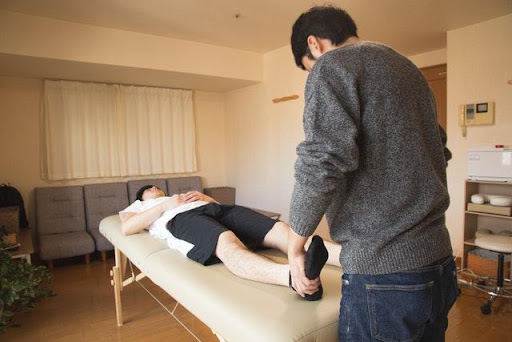 What is the best career in health science? 
Anaesthesiology is a lucrative speciality due to the high risks presented on the job and specific knowledge in human physiology. Besides, becoming a licensed anaesthesiologist requires much financial commitment and time, resulting in a low supply of qualified professionals against the rising demand. Hence, they are paid handsomely for their rare expertise and ability to deal with high-pressure situations. 
According to Salary Expert's survey data, the average salary of an anaesthesiologist in Malaysia is RM474,292 per year. An entry-level anaesthesiologist with one to three years of experience earns an average salary of RM312,314 yearly. Meanwhile, a senior-level anaesthesiologist with more than eight years of experience receives an average pay of RM652,801 per year.
However, what some people are looking for in a career may not be profitable returns but the overwhelming joy and satisfaction of helping others. For example, nurses are respected professionals in whom people place their trust. Some of their day-to-day responsibilities include improving patients' health status and supporting the patients' families. Though it may be one of the most challenging jobs, nurses are rewarded with pride when providing their services and serve as inspiration to others to help those in need.
When choosing a career, consider what drives you every day. Think of how you can make a difference and enhance other people's lives when doing what you are passionate about.
Who should study health science?
1) You are motivated to help others
Do you have a genuine heartfelt desire to help others? If yes, studying health science will provide you with the platform to reach your full potential and knowledge for the betterment of life. With that, you will be rewarded with a great sense of satisfaction and joy, knowing that people are living better because of you.
2) You are an empathetic person
To succeed in the healthcare industry, healthcare professionals must have empathy for their patients. This means that you must have the ability to comprehend a patient's personal experiences, feelings, and opinions to assess and conclude what they need to provide tailor-made services. As such, if you are good at understanding and sharing the feelings of another person, studying health science would be a great choice.
3) You have an eye for detail
Are you good at noticing small but important things that other people often overlook? If this is you, perhaps you should pursue health science. Healthcare professionals deal with lives every day, so maximum concentration is needed to avoid unwanted mistakes that will lead to unnecessary tragedies. Therefore, observant and meticulous people are perfect for studying health science.
Health science courses in Malaysia.
There are many disciplines in health science for you to pursue, which includes courses such as biomedical science, nursing, nutrition, and physiotherapy.
At UOW Malaysia, we offer comprehensive health science programmes that are complemented by state-of-the-art campus facilities to ensure graduates are adaptable and equipped with the necessary knowledge and practical skills before joining the workforce.
Besides that, we also offer post-basic nursing courses to provide graduates with intensive training and prepare them for the challenges of this demanding industry. UOW Malaysia boasts a 100% passing rate in Nursing Board Examinations for ten years. 
Here are the programmes we offer:
Diploma Programmes
Certificates Programmes
Post Basic in Critical Care Nursing
Post Basic in Perioperative Nursing
Post Basic in Oncology Nursing
UOW Malaysia provides an engaging learning environment and real-world educational experience to help students pursuing their studies in health science to reach their fullest potential. So, if you desire to pursue a career helping others and contributing to the betterment of the community, our health science courses may be the perfect choice for you!
Get in touch with us for assistance should you have any queries about our program or to find out more!
---
This content is provided by UOW Malaysia KDU.
Interested in having your announcements on Malaysiakini? Contact the announcements team at [email protected] or whatsapp on +60 17-323 0707 for urgent matters. 
link