Program Overview
Innovations in information and communication technologies are empowering and transforming healthcare. Meeting significant healthcare challenges and demands for quality, value, access, and connectivity requires new more collaborative interprofessional, patient/citizen-focused, and technology-enabled approaches. The Graduate Certificate in Health Informatics supports students interested in addressing these challenges and advancing their careers at the intersection of technological innovation and human health.
You'll acquire and develop a professional portfolio to demonstrate competencies needed to contribute to the development, adoption, and progress of technology applications into healthcare delivery. In addition to healthcare professionals such as nurses, physicians, pharmacists, therapists, and lab scientists, this certificate also provides value for those with broader backgrounds including information systems and computer technologies, business, the sciences, law, engineering, and liberal arts.
Graduates then qualify for positions working as analysts, coordinators, project managers, and specialists contributing in healthcare delivery, and with consulting firms, health insurance companies, government agencies, and businesses providing innovative products and services to the global healthcare industry. Upon completion of this four-course four-month certificate, those who wish to continue their education and further grow into leadership roles in health information technology can also use all of these course credits towards their informatics master's degree.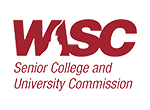 The Western Association of Schools and Colleges (WASC) accredits public and private schools, colleges, and universities in the U.S.
Admissions
Enrolling in a university is a big decision. That's why our dedicated admissions team is here to guide you through the admissions process and help you find the right program for you and your career goals.
To that end, we've simplified and streamlined our application process, so you can get enrolled in your program right away. Because we accept and review applications year round, you can begin class as soon as next month, depending on your program and location of choice.
Learn more about undergraduate, graduate, military, and international student admissions, plus admissions information for transfer students. You can also learn more about our tuition rates and financial aid opportunities.
To speak with our admissions team, call (855) 355-6288 or request information and an advisor will contact you shortly. If you're ready to apply, simply start your application today

Key Grant Scholarship
Do you qualify for 50% tuition reduction? Learn more about the NU Key Grant and other scholarship opportunities to unlock the door to your dreams!
link