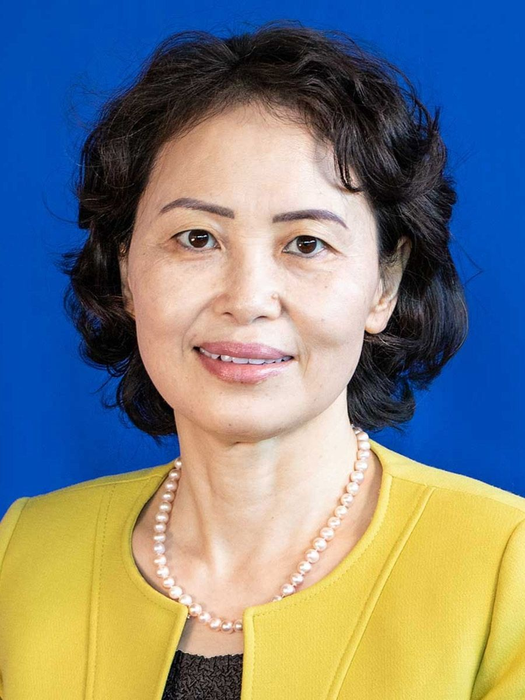 The American Institute for Medical and Biological Engineering (AIMBE) has selected Jean Gao, a computer science and engineering professor at The University of Texas at Arlington, as a fellow.
The AIMBE selected Gao "for outstanding contributions to biomedical informatics, computational biology, open-source bioinformatics software, promoting and advocacy of diversity," according to the citation included with her nomination. She is the sixth College of Engineering faculty member to earn AIMBE Fellow status, joining bioengineering Professors Khosrow Behbehani, Michael Cho, Cheng-Jen Chuong, Hanli Liu, Kytai Nguyen and Liping Tang.
"I am pleased with this honor and glad to see the contribution of computer science to biomedical research is being recognized," Gao said.
AIMBE fellows comprises the top 2% of medical and biological engineers in the United States, including some of the most accomplished and distinguished engineering and medical school chairs, research directors, professors, innovators and successful entrepreneurs in the discipline.
"Dr. Gao is an exceptional researcher," said Hong Jiang, chair of UTA's Department of Computer Science and Engineering (CSE). "Her contributions to bioinformatics are helping researchers to catalog and arrange massive medical data into useful, usable formats that can then be applied to studies that could result in better treatments for patients. Her consistent efforts have helped spearhead CSE's interdisciplinary research collaboration with external researchers in bioinformatics and health informatics."
Gao joined UTA in 2003 as an assistant professor. She was promoted to associate professor in 2009 and to professor in 2014. She has been a program director at the National Science Foundation (NSF) since 2019.
She holds bachelor's and master's degrees in biomedical engineering and earned her doctoral degree in electrical and computer engineering from Purdue University in 2002. Her research focuses on developing efficient algorithms to solve large-scale data analysis problems in basic medicine and clinical settings, while making theoretical and fundamental contributions to machine learning, data mining, statistical pattern recognition and computer vision. Her research discoveries have been reported in over 180 peer-reviewed top journals and conference proceedings, and she earned an NSF CAREER Award in 2006.
"I am particularly pleased that one of our colleagues in computer science and engineering has been named a fellow of AIMBE," said Cho, chair of UTA's Department of Bioengineering. "Biomedical, genomic and health informatics are no longer exclusively confined to a single discipline, but rather advancements are made through interdisciplinary collaboration. Dr. Gao exemplifies the spirit and strength of UTA's collaborative research."
Written by Jeremy Agor, College of Engineering
---
Disclaimer: AAAS and EurekAlert! are not responsible for the accuracy of news releases posted to EurekAlert! by contributing institutions or for the use of any information through the EurekAlert system.
link