Members of The University of Texas at Austin College of Pharmacy Alumni Association board have selected the winners of this year's Alumni Awards. The 2022 recipients will be recognized on Saturday, November 12, 2022 at the college's Texas Pharmacy Homecoming Tailgate, generously sponsored by H-E-B.
---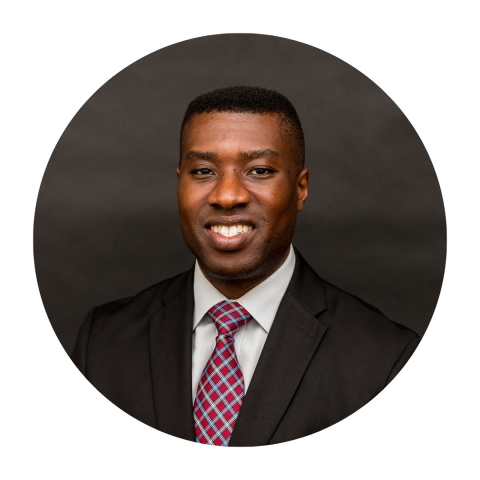 Emmanuel Enwere, Pharm.D., M.S., CPHIMS
2022 Distinguished Young Alumnus Award Recipient
Dr. Emmanuel Enwere is the Senior Pharmacy Informatics Manager at The University of Texas Medical Branch (UTMB Health). Prior to UTMB Health, he served as a Senior Pharmacy Clinical Informatics Specialist at The University of Texas MD Anderson Cancer Center in Houston, Texas. He received his doctor of pharmacy degree from The University of Texas College of Pharmacy in 2012. He completed a combined master of science degree in Health-System Pharmacy Administration and Pharmacy Practice Residency with an emphasis in pharmacy informatics at The Ohio State University Wexner Medical Center in 2014. 
Emmanuel is passionate about designing systems that help healthcare providers make better clinical decisions to achieve improved patient outcomes. He is the current chair of the ASHP Section of Pharmacy Informatics & Technology Advisory Group on Clinical Decision Support and Analytics. Emmanuel is a Certified Professional in Healthcare Information and Management Systems and holds multiple Epic Systems certifications that support pharmacy and clinical decision support. He has given presentations both locally and nationally with peer-reviewed publications related to pharmacy informatics.
Emmanuel is the vice president and co-founder of Wellness Above Borders and Beyond (WABB), a non-profit organization that focuses on promoting healthy living and wellness education within the community and the world. WABB has provided several wellness presentations focused on chronic disease management, hosted community health fairs, and led mission trips to Africa.
Dr. Enwere also serves as the Houston Area Representative on The UT College of Pharmacy Alumni Association Executive Council. He has held a number of service and leadership roles, including with the American Society of Health-System Pharmacists (ASHP), Texas Society of Health-System Pharmacists (TSHP), Gulf Coast Society of Health-System Pharmacists (GCSHP), Vizient Pharmacy Network and Healthcare Information and Management Systems Society (HIMSS). Emmanuel is a past recipient of the 2012 UT College of Pharmacy Excellence in Patient Care Award.
---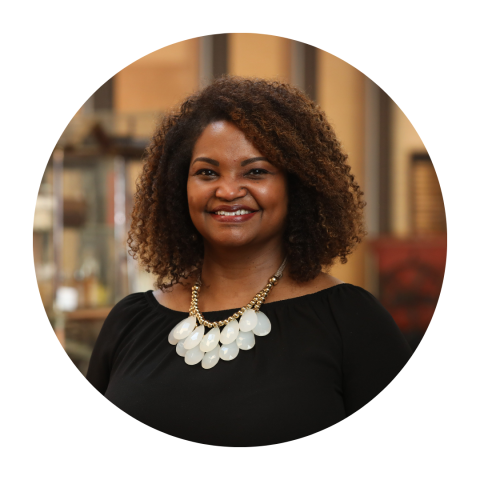 Jamie C. Barner, Ph.D., FAACP, FAPhA
2022 William J. Sheffield Outstanding Alumnus Award Recipient
Dr. Jamie C. Barner is a health outcomes researcher, division head and professor in the Division of Health Outcomes. She received her B.S. in Pharmacy from The University of Texas at Austin and both her M.S. and Ph.D. degrees in Pharmacy Administration from Purdue University.
Dr. Barner's research includes understanding factors that impact health care utilization and costs. Her work typically examines medication utilization patterns (adherence, persistence, switching) and its impact on health-related outcomes such as emergency department visits and hospitalizations. To addresses these issues, she utilizes real world data (e.g., large claims databases) and advanced statistical methods.
Dr. Barner examines novel approaches to the provision of pharmacist services, as well as how those services impact patient outcomes. She utilizes mixed methods (qualitative and quantitative) to address these issues and incorporates both patients and pharmacists as study subjects.
For both of her main research areas, Dr. Barner typically focuses on diverse and marginalized populations, as well as disease states associated with significant health disparities (e.g., sickle cell disease, diabetes, maternal health, mental health). Most of her studies with real world data utilize Texas Medicaid and many of her pharmacy study settings have been federally qualified health centers.
---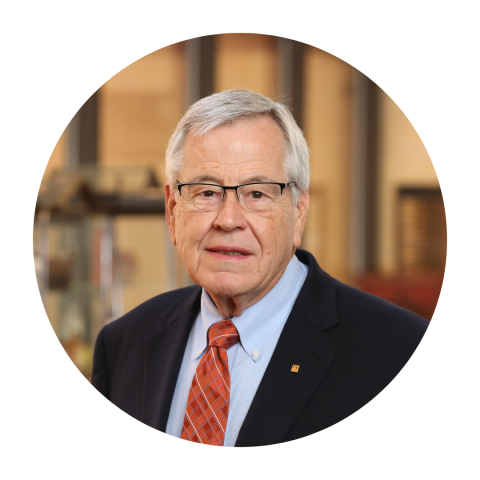 M. Lynn Crismon, Pharm.D., FCCP, DABCP, BCPP
2022 Legend of Pharmacy Award Recipient
Dr. Crismon served as dean and James T. Doluisio Regents Chair of The University of Texas at Austin College of Pharmacy from 2007-2020. Before becoming dean of the college, he developed a nationally recognized training program in psychiatric pharmacotherapy and mental health outcomes research, supervising 39 post-Pharm.D. psychiatric pharmacy residents, research fellows and graduate students over his career.
During his two terms as dean, the College of Pharmacy saw major advances in research impact, Pharm.D. education, interprofessional collaboration and academic achievement. His leadership fostered the creation of an infrastructure to support all elements of pharmacy graduate and Pharm.D. education.
From 2006 to 2018, the college saw total one-year competitive grant awards more than double and one-year research grants from the National Institutes of Health (NIH) nearly triple. The number of graduate student endowed fellowships doubled, and he oversaw the creation of 19 new Doctor of Pharmacy scholarship endowments. As a result, in 2019 UT student pharmacists were awarded with more than $440,000 in college-based scholarship funds to support their academic efforts.
After stepping down as dean, Dr. Crismon continued to make an impact on pharmacy, mental health and psychiatry. As Behrens Inc. Centennial Professor of Pharmacy and Professor of Psychiatry at Dell Medical School, he provided continued mentorship and education for students across the college and university. In 2018-19, He served as a member of the National Academies of Science, Engineering, and Medicine Committee that released the 312-page consensus report, Taking action against clinician burnout: A systems approach to professional well-being, which received the 2021 James A. Hamilton Book Award from the American College of Healthcare Executives. He was the 2021 recipient of both the American College of Clinical Pharmacy's (ACCP) Paul F. Parker Medal and the Distinguished Leadership Award from the American Society of Health-System Pharmacists (ASHP) Board of Directors. In March of this year, he was awarded the Heritage Award by the West Texas Pharmacy Association.
---
Congratulations to all the winners! You can honor the recipients personally at this year's Pharmacy Homecoming Tailgate.
 
link